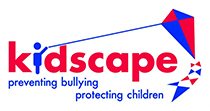 We're proud to support national children's charity Kidscape in their vital work to prevent and protect children from bullying and abuse. Kidscape has been working for more than 30 years to keep children safe from harm and to give parents and professionals the knowledge and skills they need to protect every child. Kidscape was the first charity in the UK to tackle bullying and child sexual abuse and is committed as ever to its mission to support and protect children and help them to grow into happy, confident adults.
On June 4/5th 2016 the Delta Team along with their brilliant customers completed the 100 km bike ride through the dark streets of London with the aim of raising lots of money to support the essential work of Kidscape.
Our Nightrider team was of varying ability and this ride was a challenge for all of us. We got through the night with our enthusiastic team spirit, adrenaline, many laughs but mainly with the knowledge that our fundraising efforts will have a significant impact on young people.
We have been overwhelmed with the support from every single person who donated – Kidscape and their ZAP anti-bullying course really does change lives. A big thank you to everyone who donated – we raised nearly £7,000 for this brilliant charity!