Genova Panorama MC
Future. Technology. Innovation
AWARD WINNING
Genova Panorama MC
We are extremely proud to have won the NFRN Eco-initiative of the year 2017 and to be shortlisted for three industry awards with the RAC and ACR.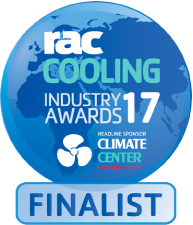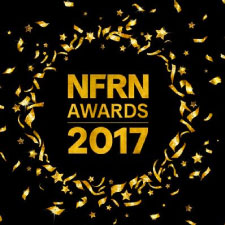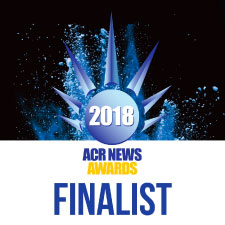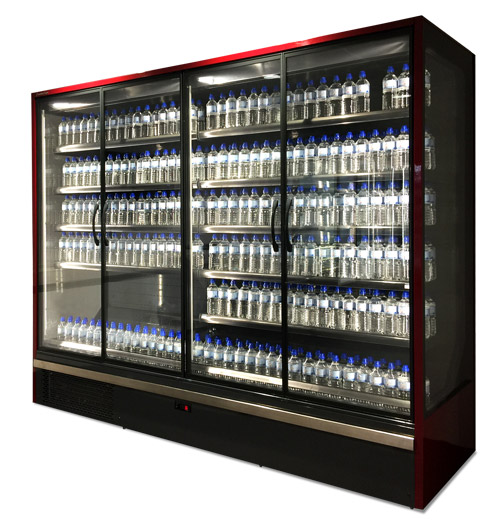 GENOVA PANORAMA MC
The Genova Panorama MC demonstrates that Pastorfrigor are at the cutting edge of not just design but technology. The Genova Panorama MC is the ideal solution to maximise chilled display fully optimised with technology and efficiency.
…but with a real difference!
Lower Energy Bills
Uses 47% Less energy than a standard glass door integral multideck.
That's a saving of £440 per year for a 2.5m section.
Comparison
| | | | |
| --- | --- | --- | --- |
| | Classic Solution | Micro Channel | Saving |
| Consumption | 24.5 | 12.9 | – 47% |
| GWP | 1,674 | 3 (F-gas ready) | |
| TEWI | 6,029 | 2,354 | – 60% |
| Energy cost | £975* | £517 | – 47% |
* Figures based on GENOVA Model: LF2500 – Plug-in cabinet with glass doors
It's very quiet
The running noise is as low as 52DbA – Compare that to the typical noise in a convenience store that is practicably a whisper!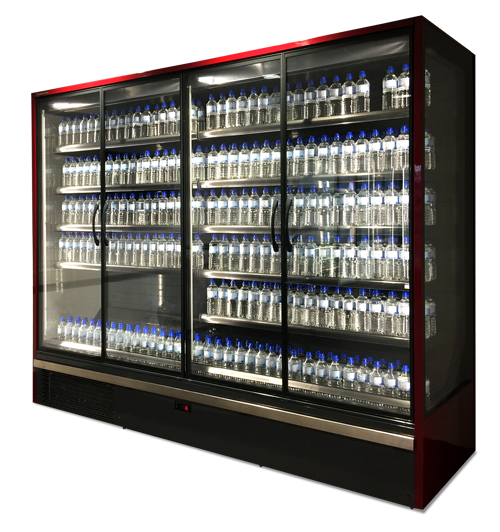 Less heat in your store
The Micro Channel technology and refrigerant used in the Genova Panorama MC means that the cabinet will increase the ambient temperature by only 2c in technical terms that is just 0.85 kwh or 2,809 BTU's per 2.5m section.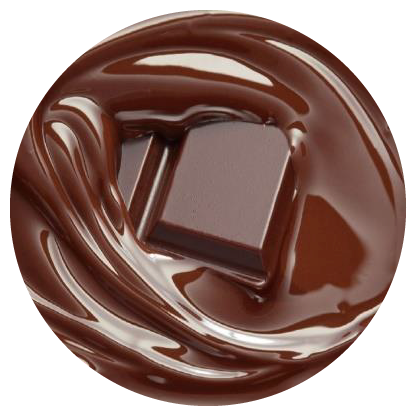 A valid alternative to remote
The significant reduction in energy consumption. The noticeable lowering of the noise level and heat rejection compared to a normal integral makes the Genova Panorama MC a more than valid alternative to a conventional remote system.
Open your store sooner with the Genova Panorama MC you only need to plug it into a standard 13amp socket and away you go.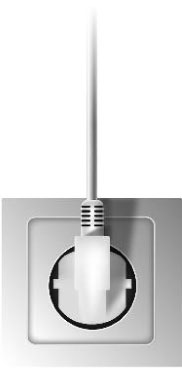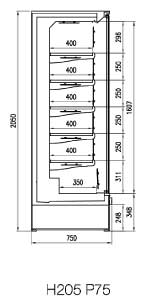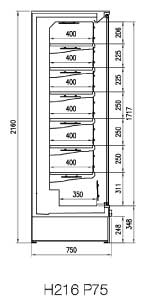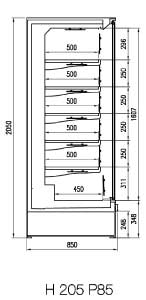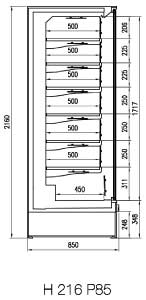 STANDARD EQUIPMENT P75 & P85
Tier 400mm Shelving (P75 Only)
Tier 500mm Shelving (P85 Only)
39mm Epos Ticket edging
Panoramic hinged doors
Vertical LED Lighting
Temperature Class 3M1
R290 Refrigerant
13-amp UK Plug top
Removable Condenser grill
PVC Bumper
Air condensing unit
Hot gas defrost
Standard Controller
Low Energy Fans
Silver ext. / White int.
Genova Panorama MC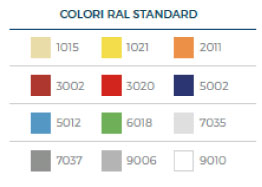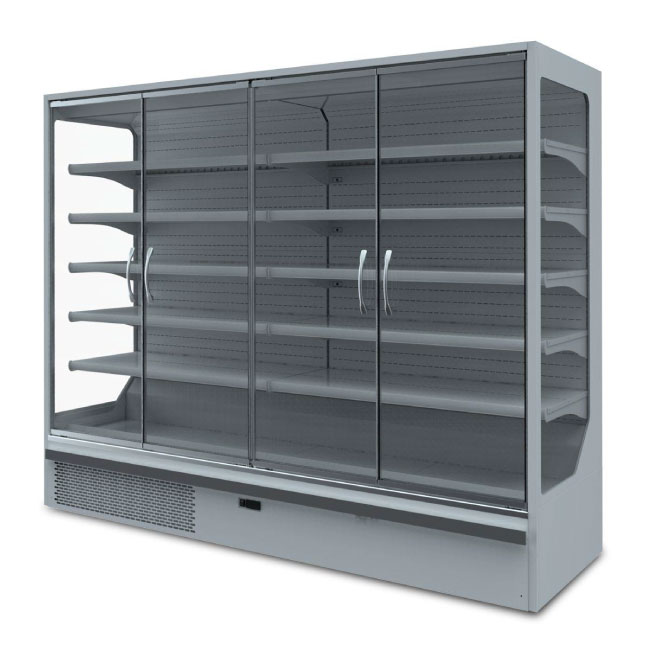 1250

1875


2500

P75 H2050
•
•
•
P75 H2150
•
•
•
P85 H2050
•
•
•
P85 H2150
•
•
•
End Walls (Pair)
2 x 40mm (80mm)
P = Depth H = Height
A Force of Nature
Would you prefer to completely eliminate heat rejection from your store refrigeration?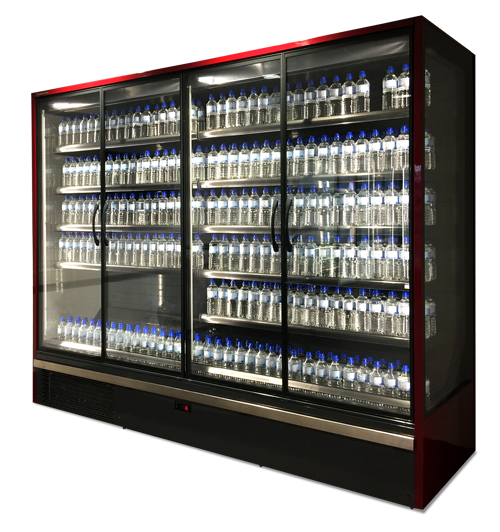 Water Loop System
The Genova Panama MC display cabinet can pre-prepared for both air and water condensation so you could have air (winter) and water (summer).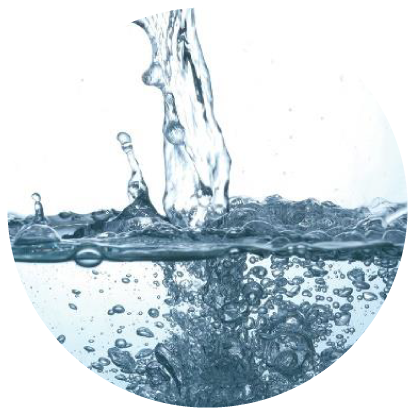 Your value of choice lives in the future

F-Gas Ready
Designed and conceived using R290 Refrigerant, the Genova Panorama MC is designed to fully meet the parameters set by the EU and to be utilised beyond the 2020 deadline for lower GWP refrigerants.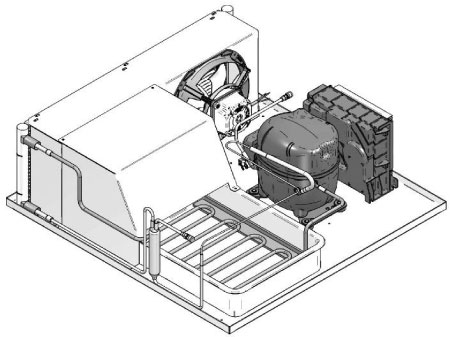 Micro Channel Technology
Micro channel evaporators and condensers are significantly smaller compared to standard copper and finned types
Greater Recyclability
Aluminium total weight 6.2kg
Small Dimensions
80% smaller than a standard evaporator
Reduced Consumption
On average 25% to 50% with a combination of lower gas charge and efficient refrigerants such as R290.
Less Weight
30% Less than standard evaporator
Low Gas Charge
60% Reduction with HFC and 80% with HC
Minimal Environmental Impact
Overall a greener solution for the planet