Micro Channel Technology
A revolutionary solution conceived and patented by Pastorfrigor that can provide you with…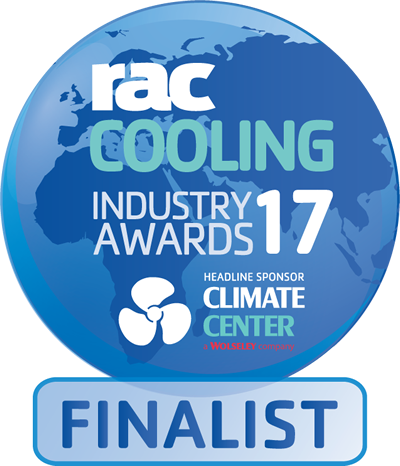 AWARD WINNING
Genova Ecovision MCT
We are extremely proud to be shortlisted for two RAC awards
Refrigeration Innovation category.
Refrigeration Product of the Year category.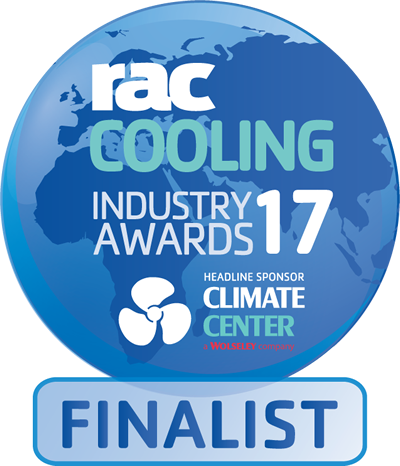 Flexibility
The Genova MCT is integral so you can move it around the store much easier than a remote case – brilliant if you need to re-configure your store.
BUT with a difference!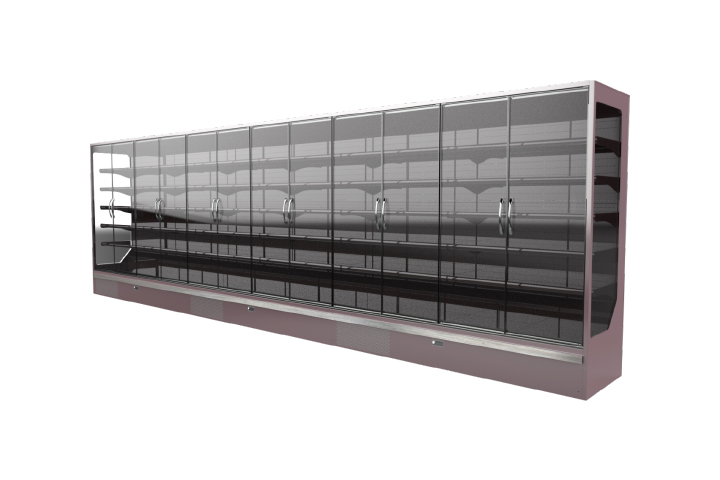 Lower energy bills
Uses 47% less energy than a standard glass door integral multideck.
That's a saving of £440 a year for a 2.5m section.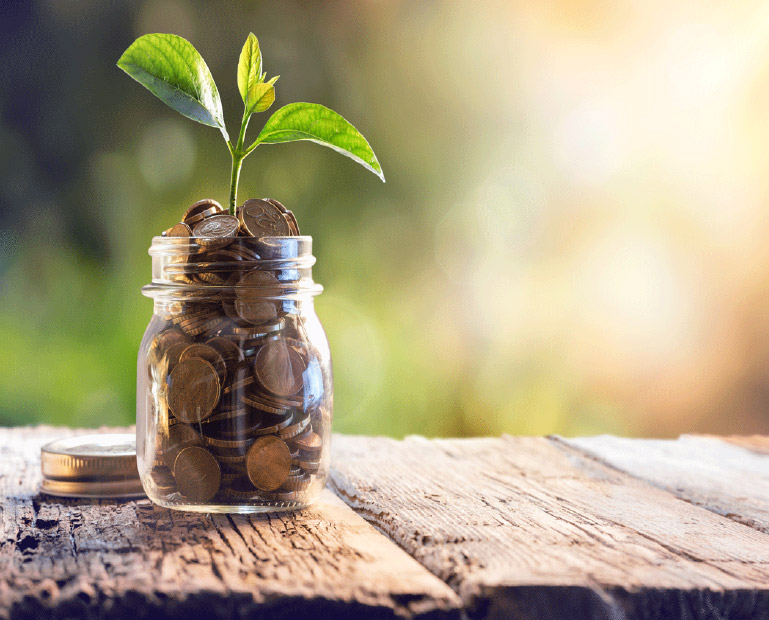 It's very quiet
Running noise level as low as 52dB
(that's almost a whisper).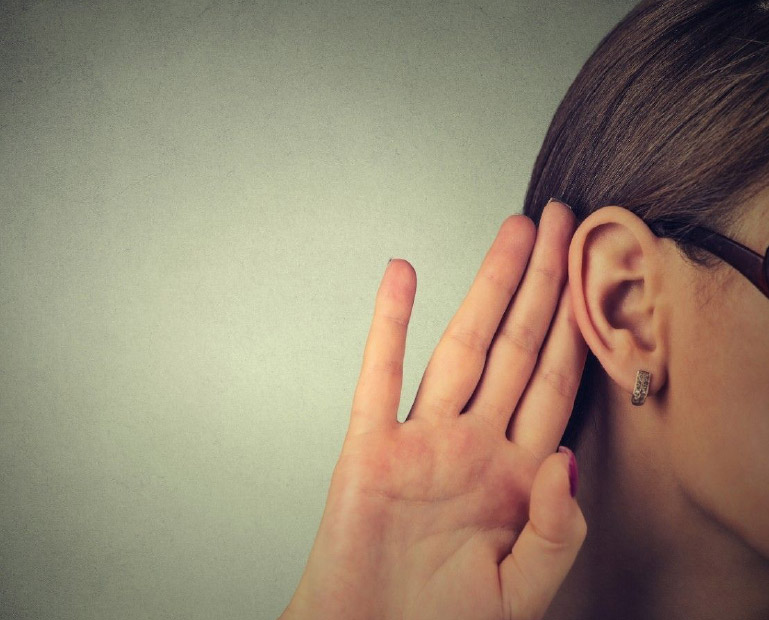 Less heat into 
your store
Total heat rejection is 2KW
so it won't melt your chocolate!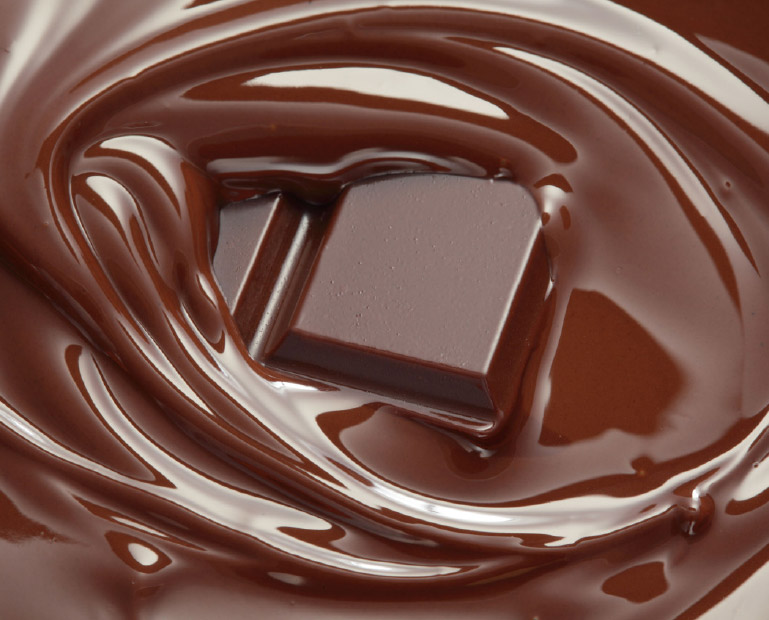 Open your
 store sooner
Installation time cut by 50% due to
simpler installation, so get those
customers back in.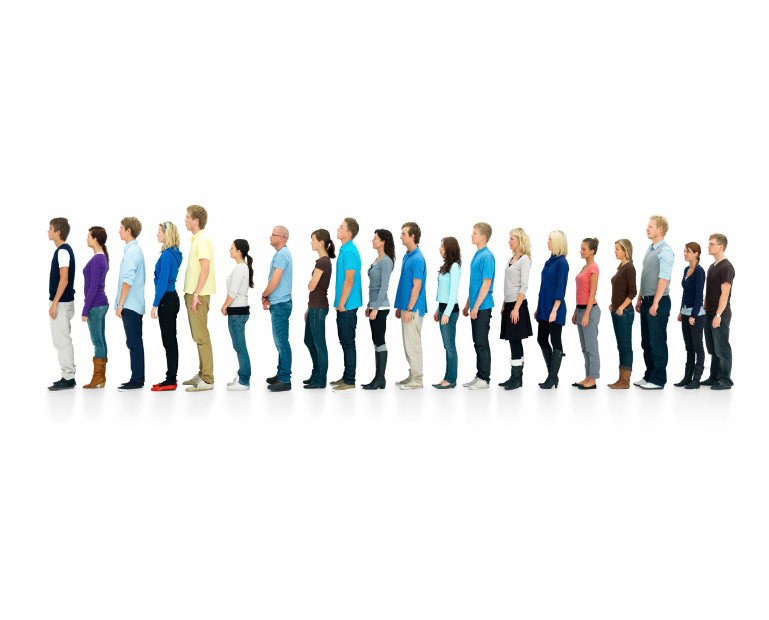 Future proof
 refrigerant
HFC's like R404A and R407F will cease to be made from 2018. The Genova MCT uses R290 Refrigerant so you won't increase your lifecycle costs.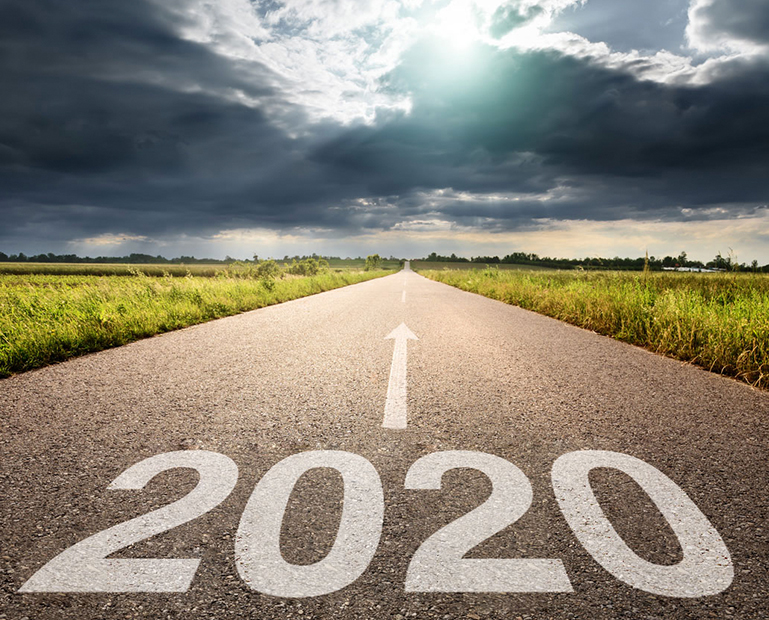 Using lightweight aluminium and with 3 years of development Pastorfrigor have now patented the Micro Channel Technology (MCT) for its new generation of plug in Genova Chillers and Freezers, all have the characteristics of much lower noise, lower energy consumption and less heat rejection compared to a standard integral cabinet, which means that you now have a viable replacement for a conventional remote system.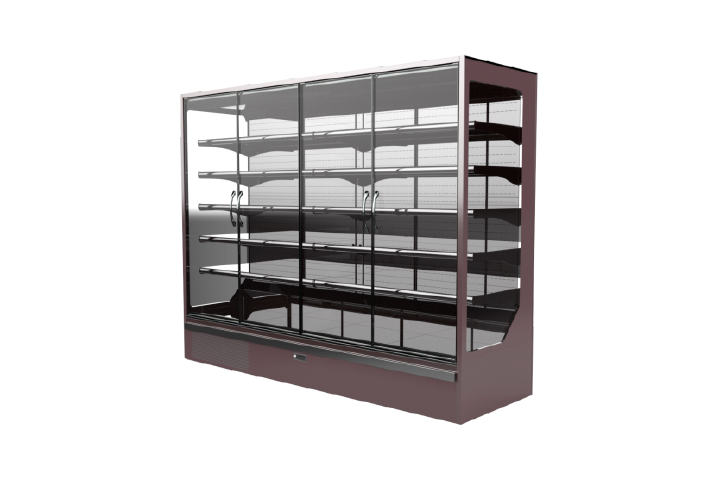 It is significantly smaller!
Micro Channel Evaporator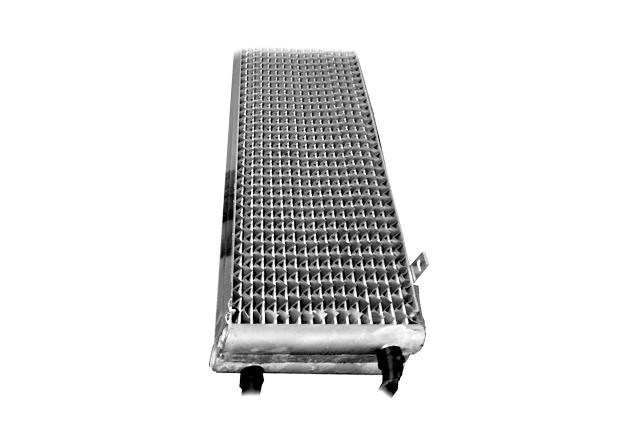 Standard Evaporator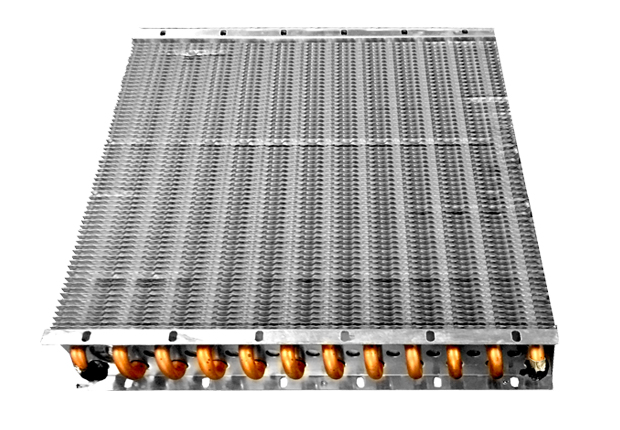 Contact us on 01279 876919 to see how MCT can transform your future refrigeration requirements.
If you need more technical information keep reading…
Single cabinet comparison*

STANDARD

MCT
Consumption Kw/24
24.5
12.9
– 47%
GWP

R407f subject to Fgas

1,674
3
TEWI
6,029
2,354
– 60%
Energy cost (£)
935
490
– 47%
* Figures based on GENOVA Model: LF2500 – Plug-in cabinet with glass doors
Improved recyclability: Fully aluminium for a total weight of 6.2 kg
Lighter weight: 30% less compared to a traditional evaporator
Less bulk: 20% less compared to traditional evaporator, with the resulting opportunity to increase the display area
Lower gas charge: 60% gas charge reduction for HCF refrigerants and 80% for HC ones
Reduced consumption: On average between 25% and 50%, deriving both from a lower gas charge and the possibility of utilising efficient gases like R290/R1270 and future developments with CO

2

Lower condenser heat rejection: Less heat rejected from the condenser into the sales area means less heat to be removed by air conditioning or a more comfortable environment for non air-conditioned stores
Minimal environmental impact: As a result of the technology providing greater possibilities of the use of HC with a GWP equal to zero
Prefer NO heat rejection?
Let us introduce a water loop solution.
Possible applications
Genova composition MOD: COMPOSITION 5 x 2500
Plug-in cabinet with remote water condenser
Height
205cm
Depth
85cm
Length
250cm
Shelves
500mm
Low front height
350mm
Display size
3.24 m

2

Display volume
2.125 litre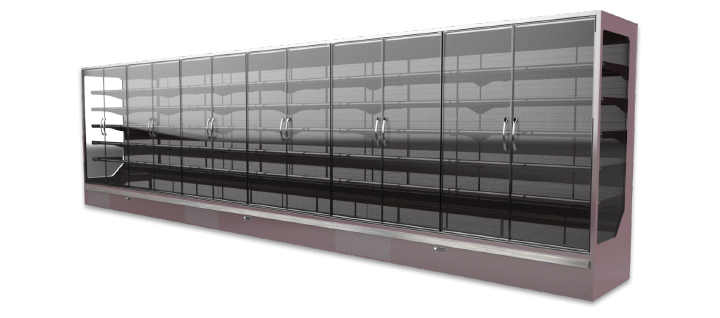 Standard Solution
Genova composition mod: composition 5 x 2500
Glass door cabinets with remote central plant and condenser
Standard copper finned evaporator and remote connection with central unit
Gas charge
20 Kg
Consumption
29.382 kW/Y
GWP
1674
TEWI
15.514 Kg CO

2

/Y
Energy cost
3490 £/Year
MCT Solution
Genova composition mod: composition 5 x 2500
Plug-in cabinets with doors and remote water condenser
Microchannel evaporator with remote water condenser
Gas charge
0.700 Kg
Consumption
23.542 kW/Y
GWP
3
TEWI
11.772 Kg CO

2

/Y
Energy cost
2451 £/Year