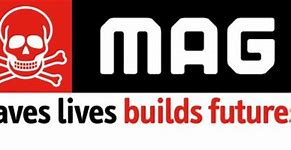 Every hour, someone in the world is injured or killed by a landmine or unexploded bomb.
42% of these casualties are children.
MAG aims to save lives and rebuild futures by removing and destroying landmines and unexploded bombs from communities affected by war and violence around the world. Because of their work, people can not only live safely, they can farm safe land, build new houses and schools and children can walk without fear. Please donate to our page and help to support a safer future for millions of people.
MAG's work has helped more than 17.7 million people in conflict-affected communities in over 40 countries since 1989, giving them greater safety and the opportunity to rebuild their lives, livelihoods and futures.
---
LANDMINES AND UNEXPLODED ORDNANCE CLEARANCE
We help people to be safe from landmines and unexploded ordnance (UXO), free from danger, free from fear. We find landmines before children do.
By removing unexploded landmines and UXO from land and destroying them, we enable communities to grow more food and make a better living, access better health services, and know that their children can walk to school in safety.
After MAG makes land safe, schools are improved and new ones constructed and refurbished, new homes built and agricultural land freed up.
Once roads are clear of landmines, trade routes can reopen, while NGOs and other organisations are able to reach remote areas to deliver humanitarian aid and development projects.
MAG has removed more than 4.7 million landmines and unexploded items – each one of which could have destroyed lives.
Simon's MAG Cycle Vietnam 2019 Challenge!
Along with colleagues from the industry we start just outside Hanoi, we will first cycle to Ha Long Bay then to Hai Phong. From there we pass through Namh Dinh and across the Red River Delta to Thanh Hoa. Continuing South, we will cycle on to the vibrant city of Vinh before concluding the challenge by the beach in Dong Hoi.
I need to raise £5,000 for this amazing charity so please help me achieve this target.